Discover the quaint hilltop town of Mošćenice
Take a walk in the charming medieval town of Mošćenice, whose beauty will leave your breathless, and see for yourself why this is a favourite destination for many excursionists!
Opatija Riviera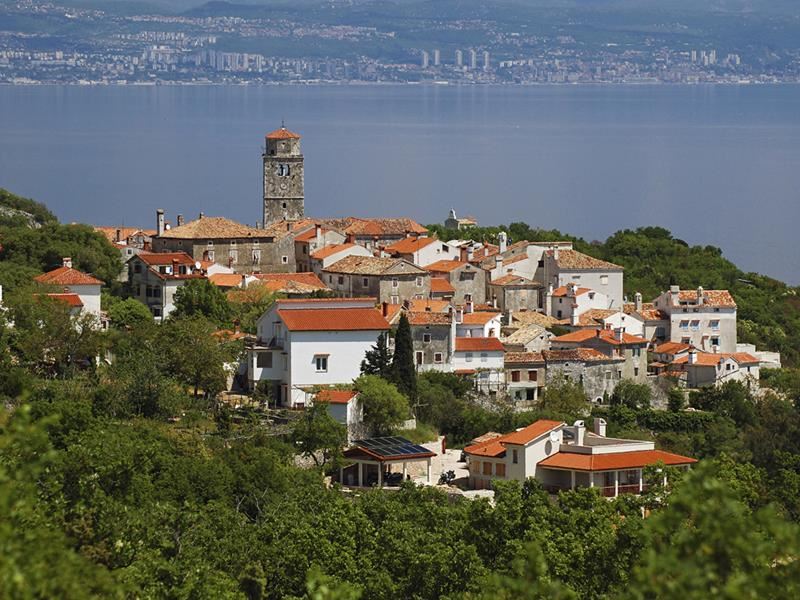 Mošćenice is a small hilltop town in the hinterland of Mošćenička Draga. Its fortified old town, which has been included in the list of Croatian cultural heritage sites, plays host to two world championships! Every Easter, there is a traditional competition called picanje jaja, where participants try to hit an egg and pierce its shell with a euro coin from a distance of 2.8 metres. This event is very popular with the numerous visitors from all over Croatia and abroad. The other championship is dedicated to paper planes: local and foreign visitors are invited to throw paper planes of their own creation over the town walls down towards the sea. A local story has it that one competitor once managed to "land" his plane on Sveti Ivan beach, which is connected to Mošćenice by a flight of 753 steps. In addition to the opportunity to become a world champion in these unusual disciplines, Mošćenice also offers its visitors the answer to the question of how people lived in this area in the past, as there is an interesting ethnographic collection and a working olive press (known locally as a toš), where olives are processed in the same way as hundreds of years ago. A special experience for art lovers is the Mošćenički pinel international art colony, which takes place every year at the end of August, when artists from all over Europe come to Mošćenice to paint in the lanes, on the squares and on the steps of this picturesque old town.