Restaurant Commodore
The unique location - on the very seashore of Marina Ičići
Restavracije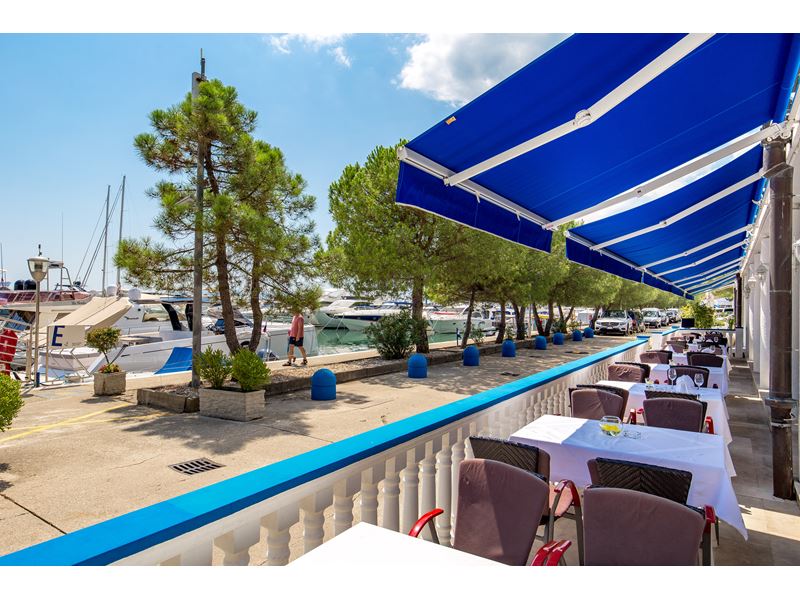 The unique location - on the very seashore of Marina Ičići, with a scenery of luxury yachts swinging on the waves - is not the only characteristic of restaurant Commodore that became recognizable in the Kvarner gastronomic circles for its long tradition and excellence.
With its décor and offer, the restaurant is divided into two parts – the Commodore fish and meat restaurant and the pizzeria and spaghetteria Bussola, connected by a large terrace facing the sea. Besides fish and meat dishes, pizza and pasta, restaurant Commodore is also known for its large selection of excellent desserts.
Specialities: Steak in peper and mustard sauce, monkfish in Zlatna Vrbnička Žlahtina wine sauce.