Villa Ariston
Exquisite cuisine and first-class service are the unique features offered by Villa Ariston
Restavracije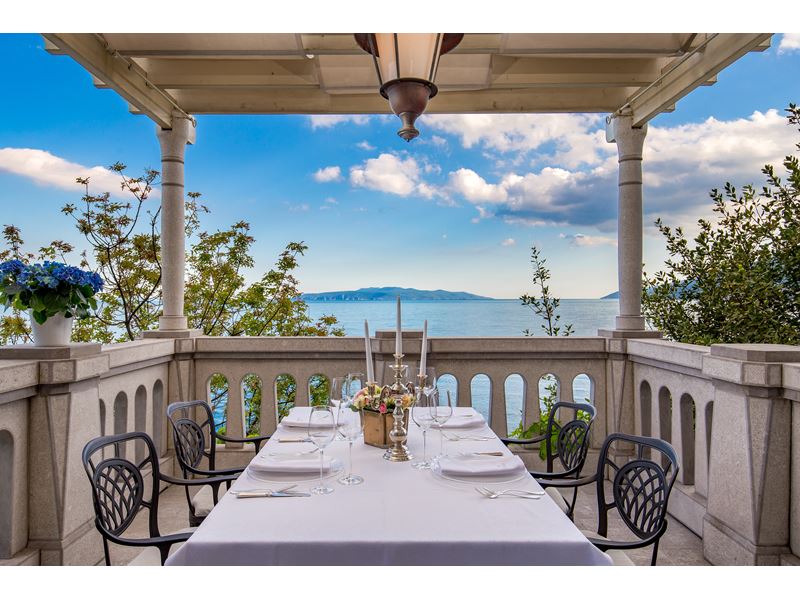 The luxury of this traditional villa, the beautiful park just above the sea waves, exquisite cuisine and first-class service are the unique features offered by Villa Ariston, regularly listed among Croatia's best restaurants.
The restaurant, situated in one of Opatija's most beautiful Secession-style villas, with the terrace within the spacious garden overlooking the sea and the coastal promenade, is the place for a complete hedonistic experience with meals prepared by renowned chefs with prominent careers.
Specialities: Gourmet spiny lobster salad, stuffed spiny lobster au gratin, duck confit with apricots.