Explore the entire area – Rijeka, Trsat and Kastav
Do you like to explore new places and learn about local customs? It's time to acquaint yourself with the harbour city of Rijeka and the charming hilltop town of Kastav. Are you ready?
Excursions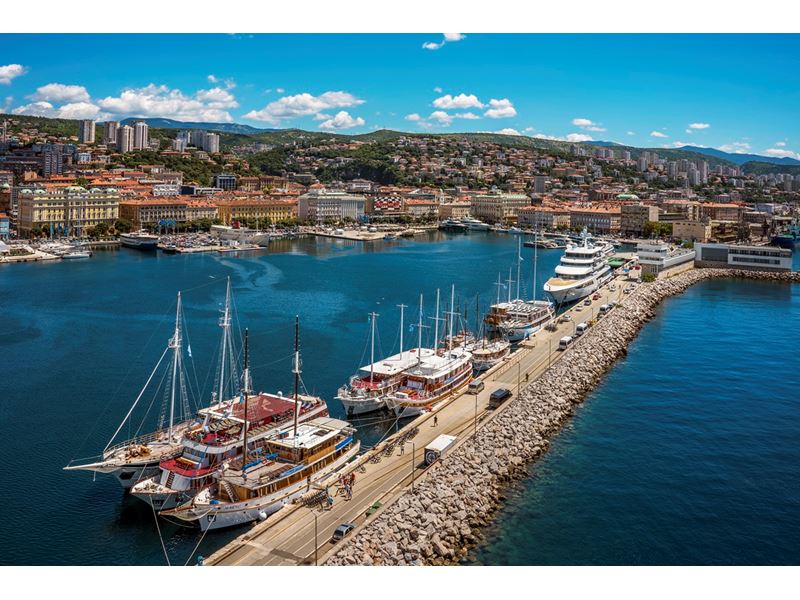 Rijeka has an eventful history and intriguing cultural monuments. Take a walk along the town's central Korzo promenade, explore its interesting Old Town, and admire the view of the Two-Headed Eagle atop the City Tower. Take a picture of the distinctive Inclined Tower (Kosi Toranj), and visit the Church of St. Vitus. To admire the most stunning view of Rijeka Bay, don't miss Trsat Castle. Visit the Sanctuary of Our Lady of Trsat, the largest Marian pilgrimage site and most important religious centre in Rijeka. Light a candle, pray in the church, or take a walk in the surrounding park.
The romantic medieval town of Kastav is located on top of a hill close to Rijeka and Opatija. Its inhabitants are very proud of the local heritage – in addition to preserving their Chakavian dialect, they also pay attention to fostering an ancient carnival tradition known locally as Pust. Another famous event in Kastav is the Bela Nedeja new wine festival. Take a walk in this enchanting town and visit Idica's Bakery and the oldest wood-fired oven in the town, the small Church of the Holy Trinity, and the Kastav Museum Collection.
Photos: www.visitRijeka.hr