Hiking
The Outdoors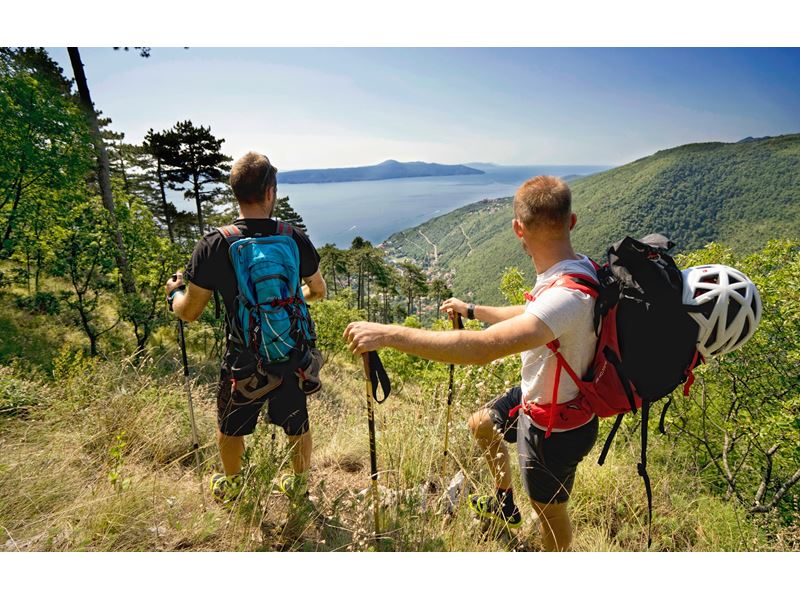 Apart from the coastal promenade, the Opatija Riviera offers a variety of opportunities for walking tours in the wooded hinterland, and also for active recreation activities such as trekking, Nordic walking and horseback riding.

The Opatija Riviera is best known for its Lungomare coastal promenade, which stretches from Volosko via Opatija to Lovran and represents one of the main attractions of the area. However, the area also offers great opportunities for activity holidays in wooded surroundings: there are walking and mountain trails leading from the sea into the hinterland that offer a completely different atmosphere from the coastal promenade and represent a great alternative, especially during the hot summer days.
They are also excellent for sports like trekking, Nordic walking and horseback riding.
Učka Nature Park features several themed educational trails that offer visitors new intellectual and emotional experiences.
Nordic walking is a very popular recreational activity. Guests can participate in guided tours in Opatija and its hinterland.