Hotel Kvarner
Hotel Kvarner – Opatija: the oldest hotel on the Adriatic exudes the elegance of a glorious past.
Hotels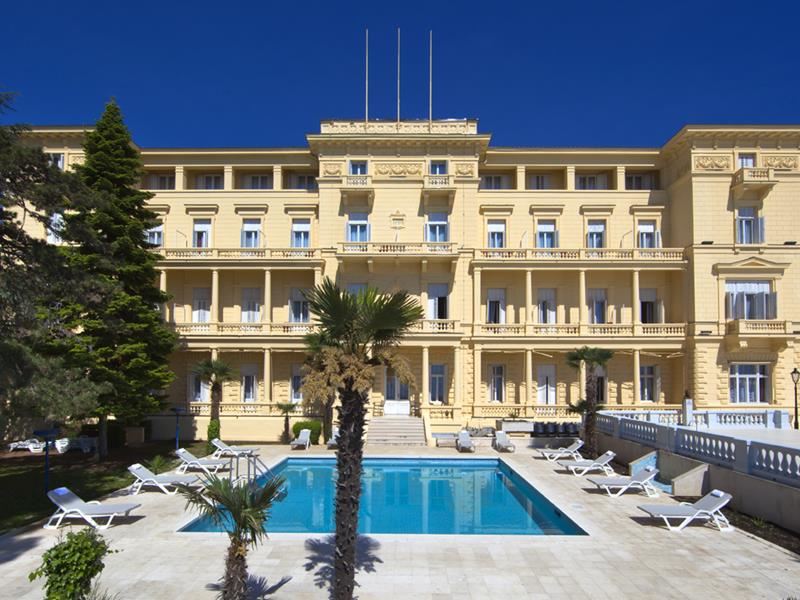 Dedicate some time to yourself and enjoy the relaxing, quiet atmosphere of the wellness & spa centre, outdoor pool surrounded by greenery, or the private beach with a view of Kvarner Bay. Enjoy a romantic culinary experience with the finest specialities in the à la carte restaurant. Hotel Kvarner is an authentic property with character (hôtel de charme), intimate and distinctive. It offers a special holiday experience tailored to the needs of each guest.
Close to the city's most famous landmarks, Hotel Kvarner offers excellent accommodation on the Opatija Riviera.
Historically important in Croatia and Opatija, Hotel Kvarner was the first hotel built along the Adriatic coast. Hotel Kvarner is considered the beginning of the tourism tradition in the area and has hosted famous guests like Austrian emperor Franz Joseph I and dancer Isadora Duncan.