Ika – Explore a charming old fishing village
Charming streets among ancient houses and picturesque boats moored in the harbour await you during your walk through the small fishing town of Ika.
Excursions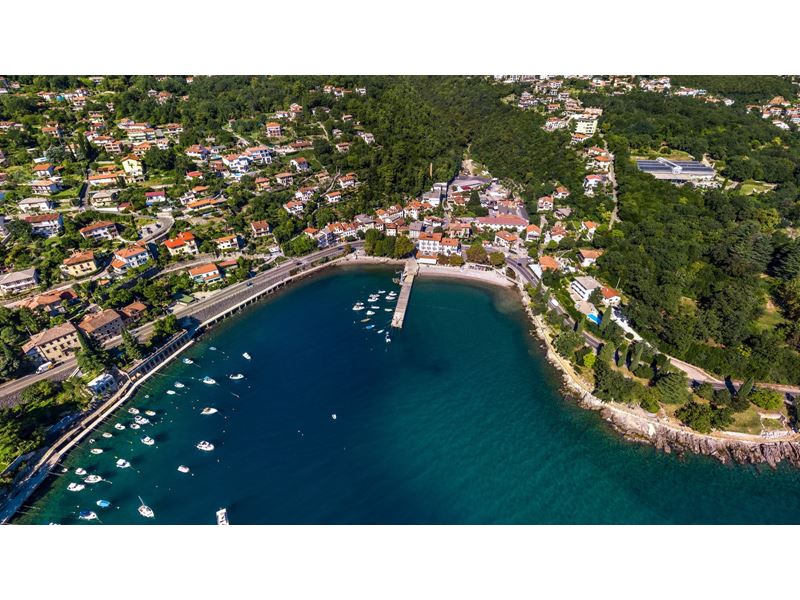 Ika is an old fishing village located beneath Mount Učka and characterised by a peaceful and tranquil atmosphere that is ideal for those seeking to get away from the hectic daily pace of life. Here, you'll find magnificent examples of art nouveau architecture, modern villas and the holiday houses of the former Austro-Hungarian elite. Ika offers a wide range of sports and recreational activities ranging from swimming, diving and fishing, to walking, hiking and cycling.
Take a walk through Ika along the Lungomare coastal promenade and visit the old part of this picturesque small town. If the weather is hot, take the opportunity to swim on the pebbly beach.
Visitors to Ika can enjoy perfect peace and quiet – probably the most sought-after qualities on a holiday, and essential for escaping the stress of daily life. This small coastal town with a population of only several hundred is particularly proud of its fishing and shipbuilding traditions, which today make up part of the local tourism offer. Ika is also the university centre of the Opatija Riviera, as it is home to the internationally recognised Faculty of Tourism and Hospitality Management, which has educated hundreds of students from all over Croatia and abroad.
A special event is the Fish Festival, when visitors can experience what it means to live in a coastal place like this, as they have the opportunity to help fishermen repair their nets or place the fish traps, observe the fishing boats as they set out to sea, and then taste the freshly caught fish prepared by local chefs.