Restaurant Isadora
Á la carte restaurant in Hotel Kvarner which offers local dihes and Mediterranean cuisine.
Restaurants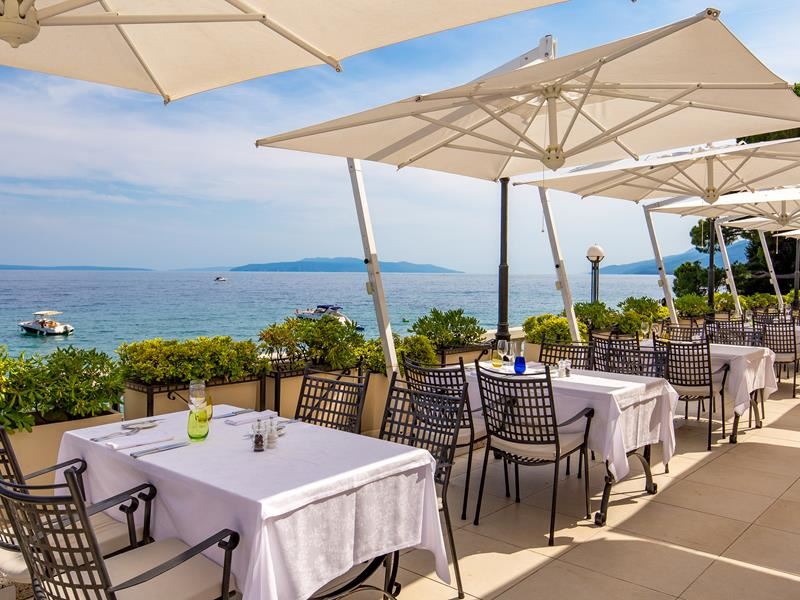 Hotel Kvarner is one of the most famous hotels in Croatian history and the oldest hotel facility on the Adriatic built more than 135 years ago. Its spacious terrace has been a synonym for dance parties for decades, and the beautiful Crystal hall has been known for its luxurious balls, but also great music events and famous festivals. It offers a romantic scenery, filled with historical Eros and tradition that goes back to the time of kings and queens, for a special gastronomic delight. Breakfast in the restaurant Isadora of Hotel Kvarner with a brioche, coffee and newspapers from all over the world, light lunches based on fresh fish, excellent dessers and healthy beverages will be even more tastier under the crystal chandeliers or on the large terrace with a beautiful view of the sea.
Specialities: Traditional Mediterranean and Croatian dishes made with local ingredients.