Škrbići Family Beach
Even though you enjoy the sun on the beach, from time to time you will want to escape into the shade. Škrbići Beach is the ideal choice for you!
Beaches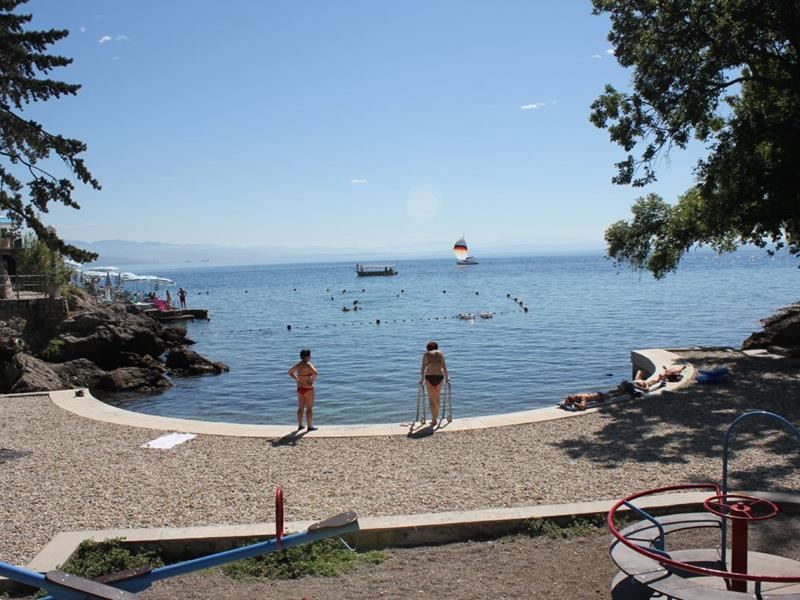 The small Škrbići Beach, located near the Hotel Miramar, is the ideal beach for families with children and those who prefer to relax in the shade rather than soak up the sun. The beach is covered with pebbles and concrete, and there is a staircase to enter the sea.