Tavern Tramerka
Family restaurant which offers dishes with home and local products
Restaurants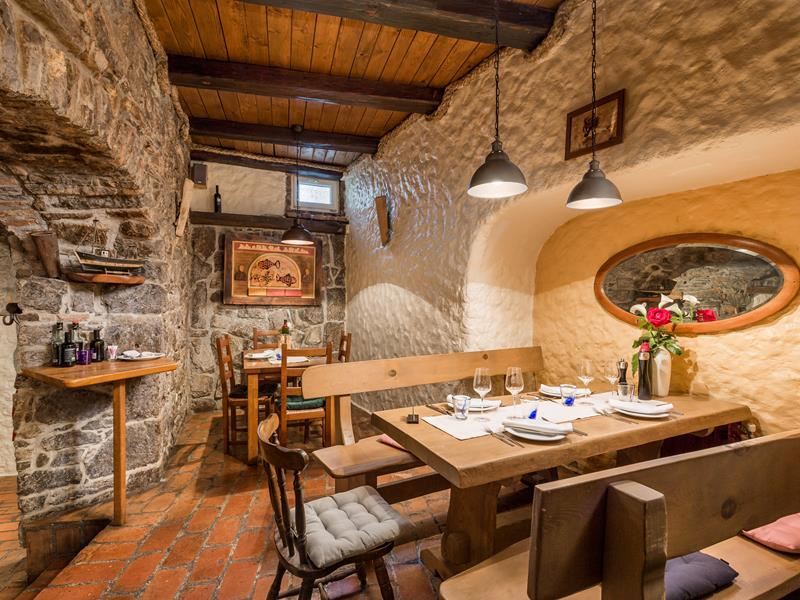 Tramerka found its place under the stone vaulted passage, in a truly unique location in the old town of Volosko, among the staircases and the walls of the houses with wooden shutters (locally called prošijane). It is one Volosko's crowning glories, since Volosko is known for the great number of excellent restaurants.
The particularity of Tramerka is the "open" menu, where the main "stars" are rarely known a day in advance, but the chefs adapt to the fishermen's morning catch, to the offer of the city market and of the family owned local producers from the Učka slopes, in order to ensure the freshness and the quality of the food.
Specialities: Ray gregada (traditional fish soup), bonito tartar, steak stuffed with thyme and garlic.