Opatija's small harbour
The oldest port in Opatija, small inlet locally called "portić"
Sights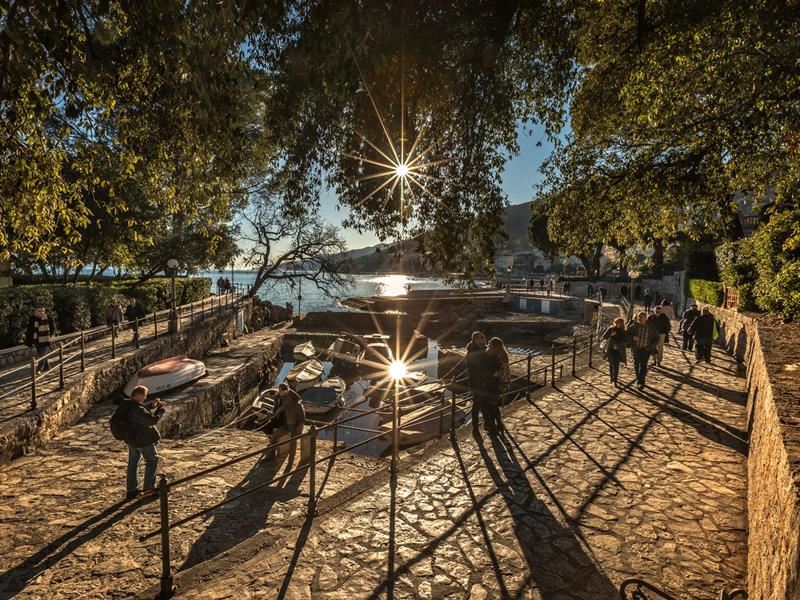 Opatija's small harbour, locally known as Portić, was the starting point for the excursion boats of the traditional boatmen who in the local dialect were referred to as barkajoli. Over the years, as the quality of their services improved, their wooden boats, built in small boatyards in the surrounding coastal villages, became more beautiful and better equipped. Opatija's barkajol was always at the service of his passengers, spoke several foreign languages, and his boat was neat and tidy, with cushions and a small railing for increased comfort during the ride. The barkajoli transported their passengers along the Riviera and sometimes even to nearby islands initially by rowing and later by motorboat. They became a symbol of Opatija's tourism, and their legendary call "Barke faren" a widely known phrase in local speech and the title of a poem by the great Opatija poet, Drago Gervais. Several generations of barkajoli left an indelible mark on the history of tourism in Opatija, and their role is today continued by excursion boats that offer visitors the chance to discover the Opatija Riviera as viewed from the sea. For this reason, several landing sites for these boats have been labelled with a "Taxi Boat" sign here in the Portić and along the Lungomare coastal promenade.
This board and the monument to the barkajol is a small contribution to the memory of this tradition.